The Leading Cattle Grids & Drainage Products Manufacturer
We manufacture a range of quick-fit and drop-in style cattle and deer grids to suit a variety of applications, all made to BS4008:2006.
We also manufacture a range of drainage products suitable for handling problem surface water.
---
Cattle Grids
All our products are fully galvanised and hedgehog friendly as standard.

They are low maintenance, cost effective and quick to install.
You need to contain cattle, sheep, deer or goats
You want to replace a gated vehicle access with a drive-through option
Cattle Grids can solve drainage problems too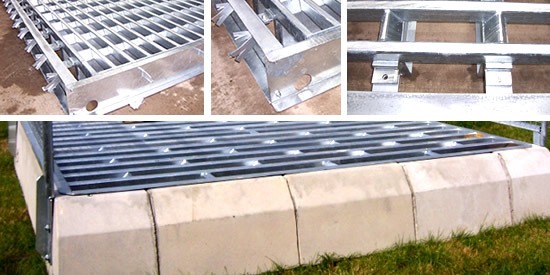 ---
Drainage Products
Our range of drainage products are specially designed to keep run-off from farm and forestry tracks, industrial sites and residential driveways.

As part of our range we have drains to deal with debris which may otherwise block smaller channels as well as drains which need to be pedestrian and animal friendly.
All our drains have full HGV loadings and therefore there is no need to worry about them not being up to the job.
You have a drainage or flooding problem
No stock control is required
You want to bridge an existing waterway
Optional pedestrian grating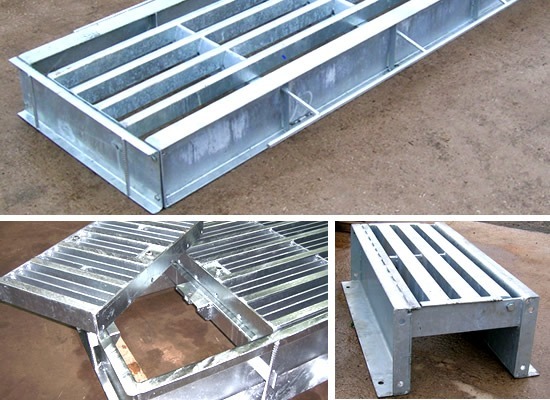 ---
Compare Price – Compare Quality
Highway, Agriculture/Forestry & Residential Designs
BS 4008 Compliant
Quick Fit Drop-in Designs
Low Maintenance
Fully galvanised as standard
Eurocode compliant design
Hedgehog Friendly
HGV Loadings
---